This has always been my overall mantra for training, as I often have already mentionend and is especially valid for the winter time. As 'promised' I am trying to write posts on a more regular basis. They might get shorter and have a smaller topic in return but here we go.
This winter training is still going so far without any major problems relating to my body and motivation. I didn´t had any (small) injuries and neither was sick, only two or three days got a bit lost in terms of training as a result of other reason. I am really happy to write so often that everything is going well because it´s certainly not a given, as you can see with other athletes. Of course I am training not a really big amount of hours or kilometers but I fit the key sessions in there which this winter means also more long runs. I agree there is room to do more but at the same time it´s a working system which fits well with time consuming university related 'obligations'. 
As written in the last post I spend some time again in Germany. Visting my family, playing some bad-minton with my brother and enjoying some snow free roads felt really good. The small camp didn´t happen in the end as we decided out of different reasons against it. 
In the first week of January I did a sports-check-up and some running testing (lactate and V02-max). My heart is fine which especially after the vaccinations combined with sports is good to know. The test results showed in the right direction as well and self-evidently allow for better training planning.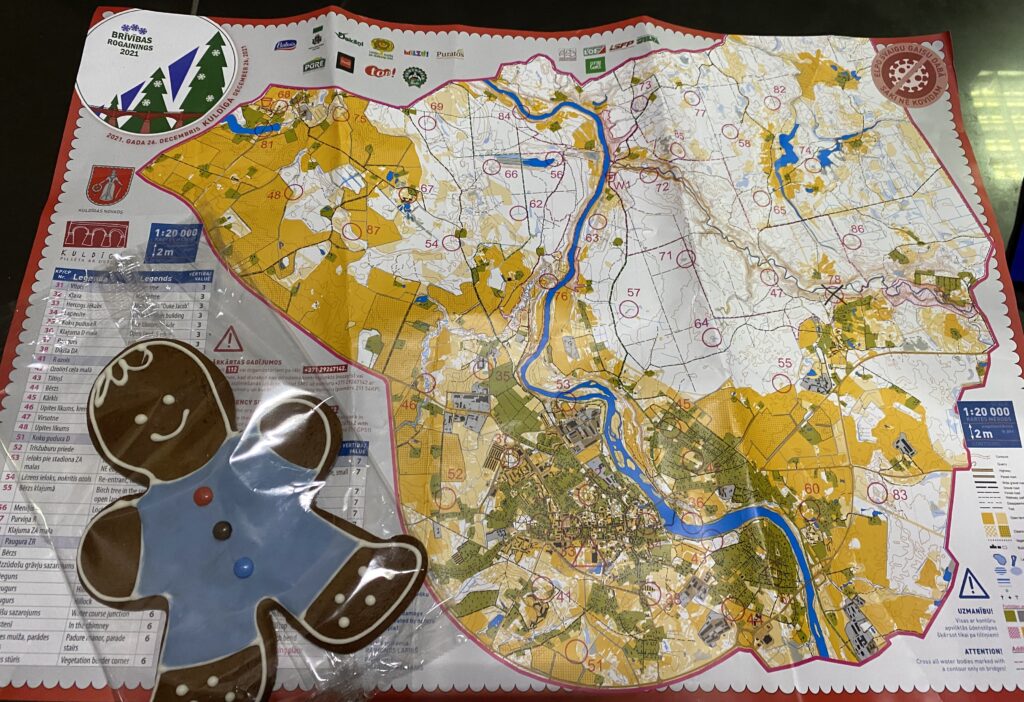 Around Christmas I ran with a local clubmate my first rogaining. 3:22h was a bit over our planned time but those first 3h were full of sunshine not forgetting to mention the 30cm of snow though. The last minutes we just fought our way back through the snow-storm with the thoughts of a warm shower and warm food. In contrast to real rogainers we did it real orienteer style and invested 4′ of planning instead of a possible full hour. Maybe 4′ more minutes would have brought us closer to our 3h mark either way it was a fun experience.
I still suck at skiing but at the same time it feels way easier and 'natural' than last year so I can finally ski without getting annoyed by myself. As nice as the snow can be in a grey winter it obviously isn´t the best for running. I am therefore looking forward to go to a training-camp in Portugal in mid-February with the nationalteam.
Another motivation boost came at the right time with an O-training day around Ventspils. The last o-session was quite some time away, still I managed to orienteer overall quite fine and just had fun running through the terrain with a map.