Although the forest races are just starting today, WOC 2021 is already history for me which means analyzing the races, closing the chapter and turning the page to get ready for the upcoming races at WorldCup in Idre, Sweden. 
On the way to the airport with the train through the Czech Republic past nice forest and hills I noticed how much I would have like to also compete in the forest races at WOC as well, especially the Middle distance was in a terrain I really enjoyed. Mispunching at the selection race for the middle though meant no nomination for that very distance.
A 21. place at the World Champs is one of the best placements for a German orienteer in the last 20 years and therefore nothing to hide for but at the same time my preparation, besides some smaller issues here and there, has been going overall too well and my expectations and goals too high to not be disappointed.
Especially a big mistake at the sprint relay where I saw a non existing gap between a house corner and a fence which was marked at both sides but not across made me run till the very end and only then turn back, followed by another route mistake as I got out of the flow, didn´t help in being disappointed.
The way I often look at it is that there are usually (at least) three ways to handle a situation either accept, walk away or change it – I neither want to do the first nor the second one, leaving me with the third option which means putting in the effort and training to achieve a result which I am satisfied with. Or in other words become a serious medal contender.
Basically turning disappointment mixed with high goals into lots of motivation. Disappointment is definitely a (more) negative feeling and makes you question things, in my case if it makes sense and if it´s realistic what I am trying to achieve – what makes me always continue is simply the big joy for orienteering and journey of a "sports career".
So follow closely and enjoy the ride!
Thanks again at this point for all the support I get from many different sides I how I can continue counting on you and continue delivering improving performances.
Now I am just really looking forward to run in some great terrains in Sweden in a training camp with the national team before and at WorldCup.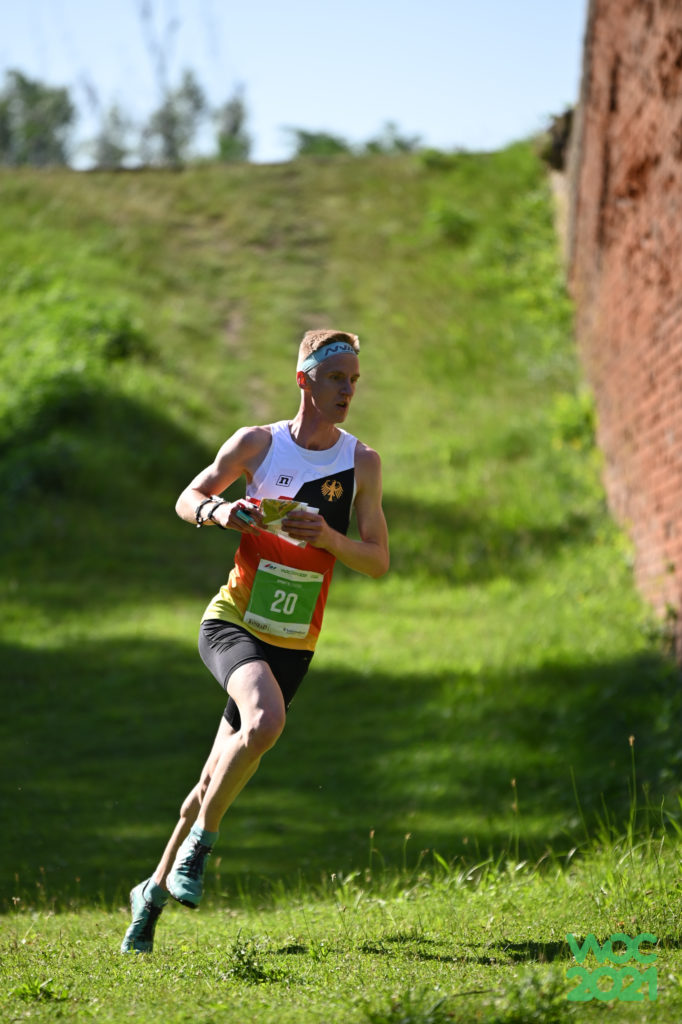 Title photo: © Tomas Bubela (WOC 2021 – Sprint Final)